[av_post_meta]
This week Tuesday was the day!  The first supply run for Team nDo (Canns and Dodds) was exciting, exhausting, adventurous and joyful!  Because it was the first supply run there were plenty of times when I spent more time deciding the best way to do something rather than just doing it.  It will be nice to improve this task as the years go on.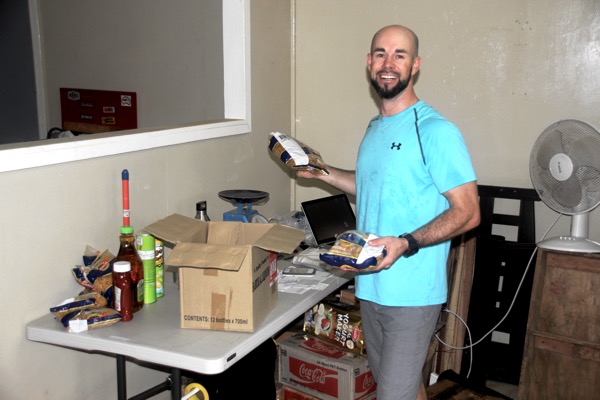 Something that made this supply run even more difficult was communication.  The Canns & Dodds still do not have a solid internet connect because their vSat dish is not working.  They were able to send me their supply order using a slow internet connect through a local cell phone provider (Digicel).  After I had that, I started purchasing all the items from local stores in Madang.  I also purchased some select items through Todd Lindley who runs SIL's store in Ukarumpa.  Purchasing supplies for 6 weeks adds up.  The back-house was full of groceries for each family after just a few days!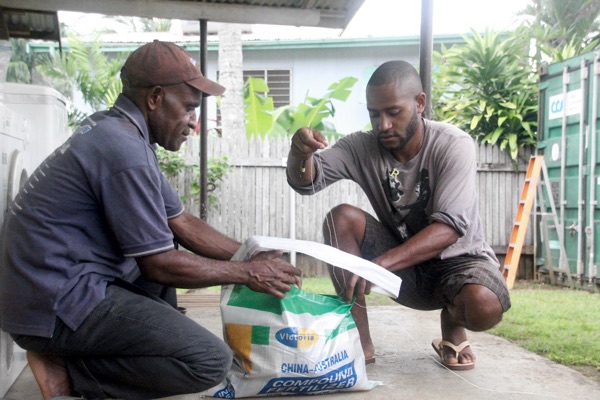 After the bulk of items was purchased I moved on to boxing everything and wrapping it in black plastic wrap, marking the family name as well as the weight of each box.  The result was a massive pile of black boxes with silver sharpie marks on them.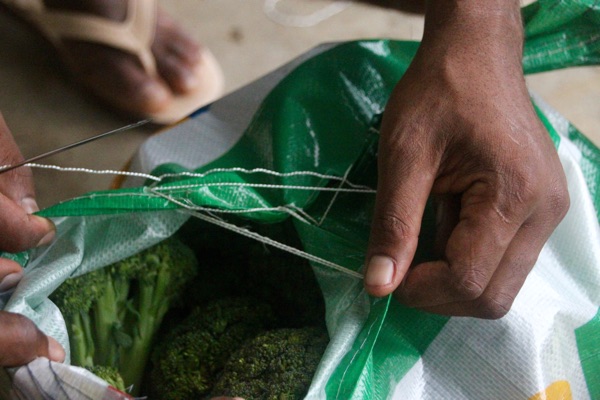 The day before the flight I was off to the market with our guards and bought two large bags of fresh produce for each family.  When we got back Patrick was able to sew the bags closed.  He did a great job!  Something that has been a joy in this supply run is involving our friends from PNG.  Peter and Patrick (who are guarding our place currently) were very involved in the entire process.  It has been a great way to get to know them more as well as give them work outside of simply watching our grounds.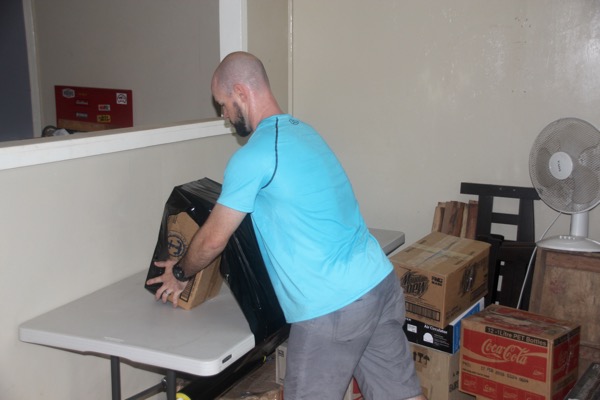 SIL flew the supplies from Madang to Sidor via Kodiak (Steve Geis was the pilot).  Once the supplies arrived in Sidor they were shuttled in via helicopter by Gavin Jones.  We are so thankful to God and these men that served our team in this supply run.  Without organizations like SIL we would be hiking everything into the bush every six weeks!
Continue to pray for Lorie and I as we think of ways to improve future supply runs and serve the Canns and Dodds.  Also pray that we would have our sights towards improving things for future teams.  Teams that have a desire to bring the good news of Jesus Christ to the people of the Finisterre Mountains of PNG!
Bonus items:  SIL was able to send a maintenance guy that repaired the Cann's broken refrigerator!  This is an answer to prayer!